I don't know how many commercials I have seen on youtube for Hello Fresh, but it is quite a lot. I do have to admit they make a pretty compelling case. You don't need to leave the house, convenient in these covid times, to go shopping. Everything is not only delivered to you but it is the exact amount that you need to make dinner. I was pretty skeptical but my wife convinced me we should give it a shot.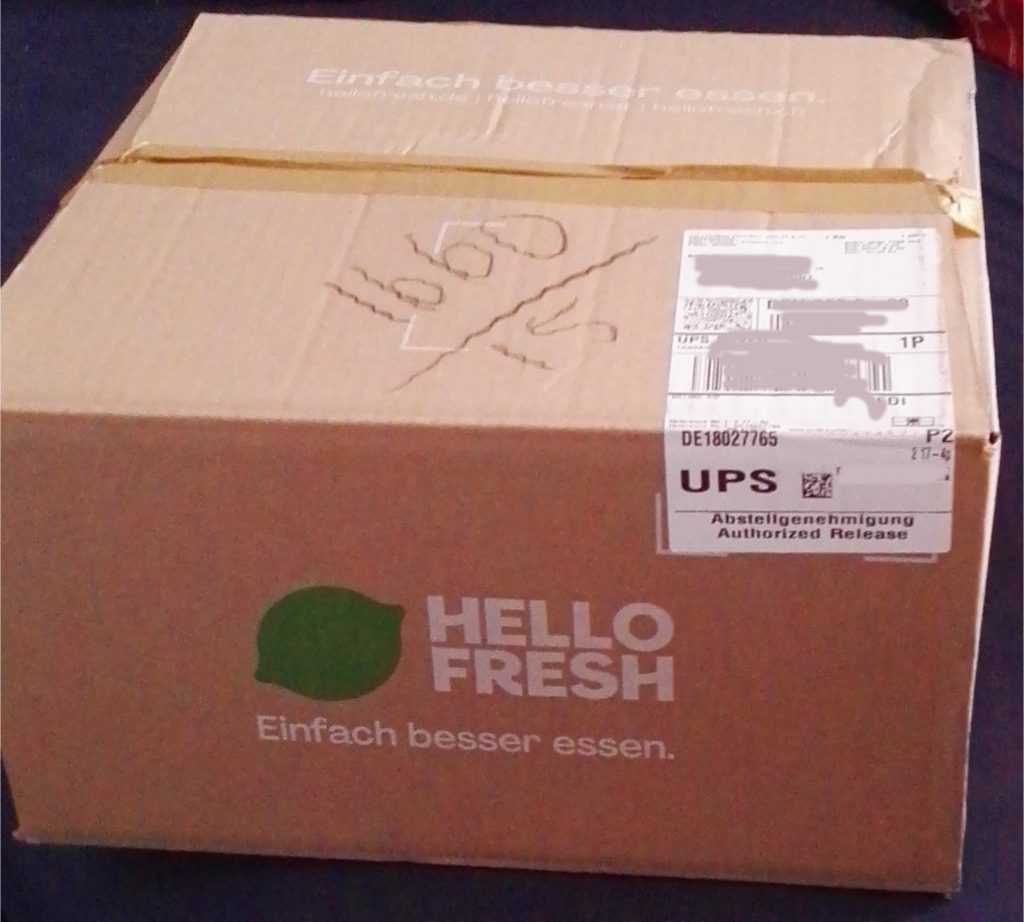 We have tried hello fresh for three weeks now and they have never been late, nothing has ever been missing, and you really cannot fault them for their menu selection. Each time I try and find a couple of menus for the next week I see more than a few that look appealing. I have even seen a fair few that appear to be vegetarian meals if that is your thing.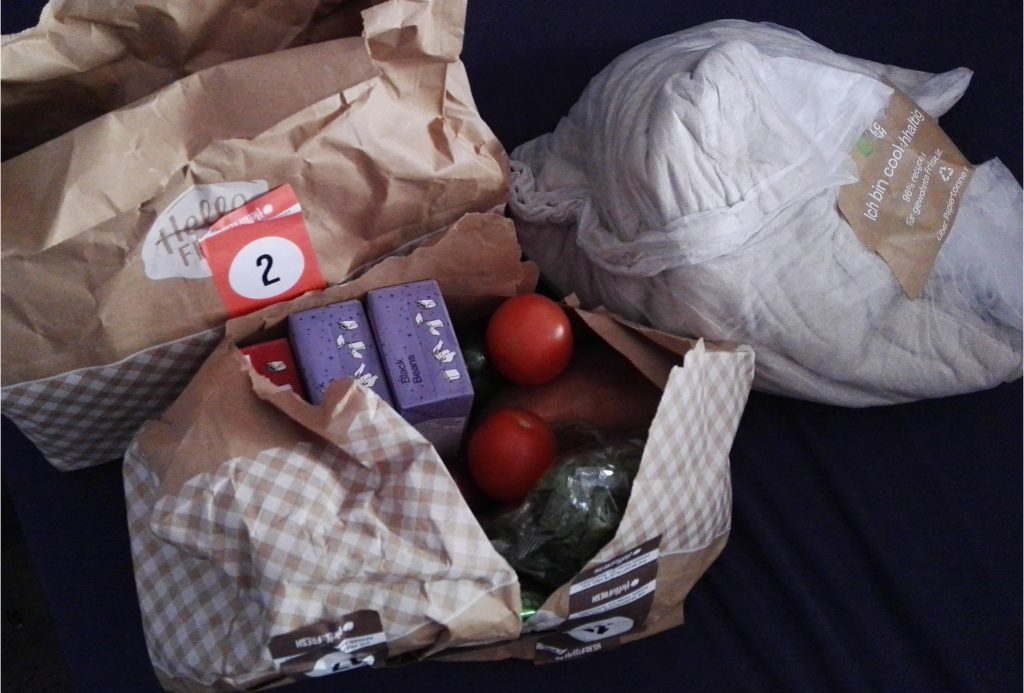 I guess it depends on your environmental leanings if this is a good service. Supposedly, we throw away a lot of food per person every year which is certainly a waste especially when there are others who might go to sleep hungry. Hello Fresh does ensure that doesn't happen. All of the food you get is pre-measured or the appropriate size and is simply used up.
They also separated all of the items that need to be refrigerated into a separate insulated bag which is convenient. This bag is also made up of 96% recycled paper and to dispose of it you simply put this in the same bin as your newspapers.
I wish I could say that the food was fabulous, it was actually quite ok. I think that the different menus could have had a few more spices. In my opinion I thought they were a bit bland but that is my opinion.
The unfortunate side of this service is all of the packaging. You might be able to get an idea from the open bag pictured above. This contains two small containers of beans and two containers of tomatoes. There is really nothing wrong with the sizes but from what I can tell, they have all of their sizes based on a two person dinner and when you need food for more two you get twice as many containers.
This may or may not be the case for some of the ingredients you purchase at the store such as tomatos. Most of the tomatos are in a single size at the store. Hello Fresh does package their spices and other small ingredients in their own small package. There does not seem to be an excessive amount of packaging, well more than I might get at the store, but it just seems that I have a lot more to haul out to the trash at the end of the day.
At the very least, there is some additional shipping of food as well as more paper containers to be dealt with.