It is really not an overstatement when I say that Youtube did change my life. I wish I could say it was the videos on how to fold your potato chip bag so it could stand up by itself when opened. It could have been some of the tips that could be used when moving out of an apartment where you want to get your deposit back but actually this didn't change my life.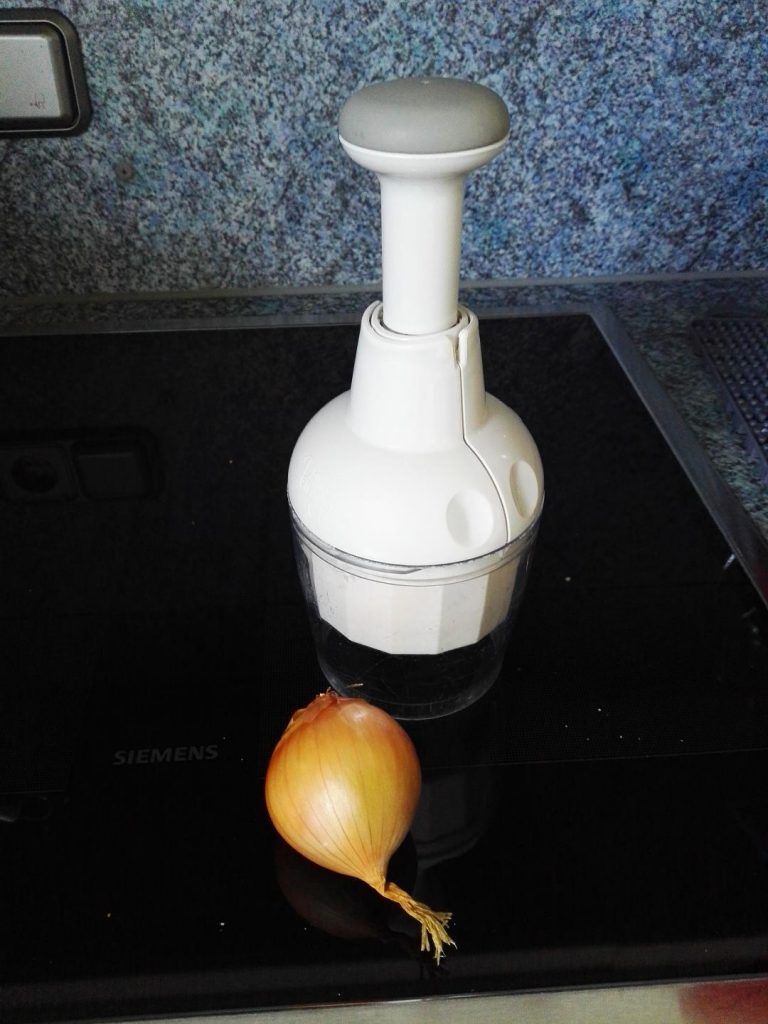 The video that I saw as actually about a device similar to the nut cutter that my wife already owns. All you need to do is take this device and you can turn big food into small food.
Until now we have used this device for chopping up a few nuts for the occasional cake or cookie receipe but now we can use this for chopping up onions, from time to time I also chop up a few radishes or celery chunks.
Somewhat less fortunate is we never did purchase the "Slapchop" as we could use ours. Yet, I keep pointing this out to my wife.
I am not wasting time watching youtube … I am finding more time saving ideas.